Career Opportunity
Infrastructure and Network Operations Manager
Full-time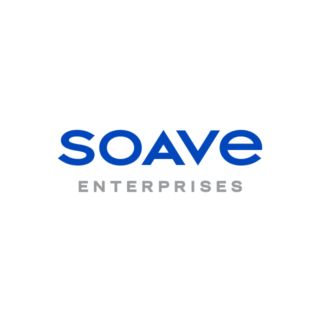 Soave Enterprises has a position open for an Infrastructure and Network Operations Manager.
 Summary: 
The Infrastructure and Network Operations Manager is responsible for overseeing all aspects of the company's technical infrastructure, data centers, and corresponding equipment; including but not limited to: Local Area Networks (LAN), Wide Area Networks (WAN), Storage Area Networks (SAN), Voice over IP (VoIP), Network Operating Systems, Windows Servers, and various business applications. Reporting to the IT Director, this individual provides supervision, coaching and mentorship to the Network and Help Desk teams. Additionally, the individual in this role will interact directly with key technology vendors as needed to ensure the ongoing functionality and stability of the company's computing environment.
Essential Duties and Responsibilities:
Designs, configures, and oversees the daily performance and availability of the network infrastructure.
Ensures the ongoing monitoring of the network, providing analysis and appropriate recommendations for upgrades and future needs.
Oversees the development and maintenance of all Network Operations documentation; including but not limited to: desk procedures, network diagrams, troubleshooting guides, support and change request cases, project plans, disaster recovery plans, incident response, and procurement requests.
Establishes, implements, and enforces change management practices, policies and procedure standards as well as documented procedures for any critical events that require remediation.
Responsible for creating project plans and tracking the delivery of work according to established timelines.
Communicate ideas for improving department processes with a positive and constructive attitude, and for developing this attitude in others.
Oversee, provide direction, coach, hold accountable and motivate a team of network and systems administrators.
Assists the IT Director in preparation for audits, annual budgets, and capital expenditures (business case development).
Required to keep abreast of new technologies through training, and proactive research.
All other duties as assigned.
Some travel (< 10%) may be required.
Skills:
Excellent communication skills, in both verbal and written form
Strong organizational and time management skills are needed. Capable of prioritizing duties in the face of multiple projects/tasks with a history of meeting/beating deadlines
Strong interpersonal skills are necessary to effectively work with individuals across different business units, varying levels within the organization including Executive Management
Strong analytical skills and a proven ability to remain calm and apply logic when troubleshooting business impacting systems issues
Capable of exercising independent judgment, initiative and tact in dealing with management, supervisors and employees
Education and Experience:
Bachelor's Degree in Computer Science, Management Information Systems, Information Security or a related field from an accredited university
Information Technology related certifications, focus on network and systems administration ( Microsoft, VMware, A+, Net+, etc.) are a plus
Sound understanding of networking fundamentals including Cisco technologies and networking systems
Good understanding of IT Service Management framework and principles, preferably Information Technology Infrastructure Library (ITIL) certified
Experience with multi-location business enterprise and technical centralization
8 to 10 years professional IT infrastructure experience required in Systems Administration, Network Administration, and/or Security Administration
5 years of managerial experience with at least 3 direct reports with Systems Administration, Network Administrators, and/or Security Administrators roles
Hardware and Technologies used: Active Directory, Exchange, VMWare, Cisco switching/firewalls, Meraki, Cisco switches, Cisco Anyconnect, Dell Compellent, Dell Equalogic, EMC VNX, Quest Rapid Recovery, SOPHOS, Proofpoint.
Able to pass required background check and drug screening
E.O.E