Career Opportunity
Rail Logistics Manager
Full-time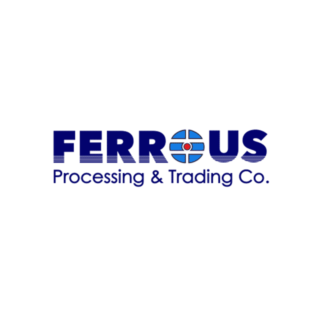 Ferrous Processing and Trading has an opening for a full time Rail Logistics Manager at the corporate office in Detroit who will be responsible for FPT's effective use of rail in shipment of scrap metal. The successful candidate will work with Commercial, Operations and Financial teams to minimize costs of transportation by rail while providing adequate shipping capacity to meet customer demands for products. Specific duties and responsibilities will include:
• Act as primary contact with representatives of railroad service providers.
• Monitor all active tariffs so FPT is aware of applicable charges for rail line haul, switch, demurrage and accessorial services.
• Negotiate competitive rates with carriers.
• Negotiate railcar leases with leasing companies and brokers who market gondola railcars.
• Audit and approve all lease payments for private railcar fleet.
• Develop and maintain annual railcar lease budget.
• Approve all railcar maintenance billing from rail carriers.
• Maintain expense database for Accounting cost allocation and maintenance management.
• Monitor all fleet movements daily to ensure control over railcar shipments and empty railcar positioning.
• Ensure that private fleet is properly registered and reported in rail industry databases for accurate reporting of fleet movement.
• Support all FPT locations that load rail with adequate railcar supply to meet demand.
• Support yards and corporate management as required on track or facility capital projects involving rail shipping.
• Manage internal staff.
Minimum Qualifications:
• Bachelor's Degree in business, logistics or related field;
• Two or more years related experience and/or training in rail logistics, freight forwarding or related field;
• Proficient with railcar related databases and Microsoft Office;
• Good communication skills.
E.O.E