Career Opportunity
Human Resources Recruiter
Full-time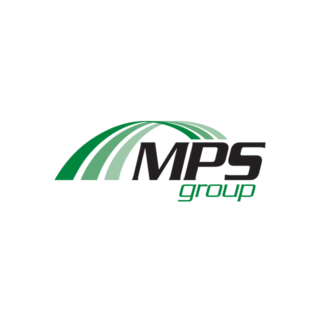 MPS Group, Inc. has an immediate opening for a Human Resources Recruiter at the corporate office in Farmington Hills, MI. The HR Recruiter is responsible for planning, developing, implementing, and managing effective and impactful recruitment best practices, processes and strategies. This position will be responsible for performing core recruiting and sourcing functions as well as a variety of other HR program areas. Activities of the HR Recruiter include developing a brand strategy that promotes the MPS Group culture and benefits while increasing the company's visibility in our targeted markets. Working closely with all business units in a proactive approach, the development of a pipeline of talent will be achieved through workforce planning, traditional sourcing strategies and social networking tools as well as creative, new and inventive methods. Will require travel to support new business launch activities or to "go-see" work environments.
Key Areas of Responsibility
Manages full cycle recruitment process for assigned requisitions.
Develops and drives the execution of the talent acquisition strategy.
Ensures compliance with all federal/state laws, and regulations including EEO and ADA.
Develops and constantly drives alternative sourcing methods to attract an experienced, professional, diversified workforce aligned with the business needs, growth and culture.
Develops appropriate metrics and tracking mechanisms to build accountability, measure results, and optimize the impact of the strategic talent acquisition function.
Monitors and analyzes recruiting results to determine cost effectiveness of recruitment methodology.
Serves as an active business partner and coach to managers including executive leaders and provides guidance on recruitment and talent acquisition issues.
Coordinates background checks on applicants, reference checks where appropriate and other onboarding activities.
Develops and delivers training programs that support HR initiatives.
Builds rapport with the corporate and field employees and helps improve productivity by serving as a subject matter expert in the areas of recruitment/hiring acquisition practices.
Writes Standard Operating Procedures for the recruitment process in coordination with HR Leadership and update as needed; works to ensure that recruiting policies and procedures are accurately and uniformly executed.
Will be Performance Management business expert providing training and executing yearly HR cycle.
Minimum Requirements
Bachelor's degree in Human Resources or a related discipline required.
Minimum 2-3 years of HR experience with at least 1 year of talent acquisition/recruitment.
Industry-related experience in facility management or industrial services preferred.
Proficient in Microsoft Excel, Word and PowerPoint.
Ability to establish and maintain working relationships with internal and external customers.
Excellent knowledge of Internet candidate data mining; recruiting certification preferred.
We offer a full benefits package including medical, dental, vision, life insurance, disability and 401(k) with company match. Join our growing team today!